Kool-Aid Overload
Dear Kool-Aid drinkers: I, and two others you still tolerate, told you that it was pretty obvious they had picked Clark very early in the preseason and never intended to give Devlin serious snaps. This makes you guys, what, 0-245 by now? And what's the downside, anyways?
Here it is. And the "I told you so" part: You can't expect a top quarterback to stay for another year riding the bench where he wasn't given a serious chance to compete for the starting job last time, and got only ludicrously tiny amounts of mop-up duty. And, what's more important, you can't trust a coaching staff with a 100% solid record of always picking the upperclassman(*) to actually make it a fair competition no matter what they claim they did or are going to do.
Now we get to play next year with no real backup and no real starter on the horizon. Good job, guys.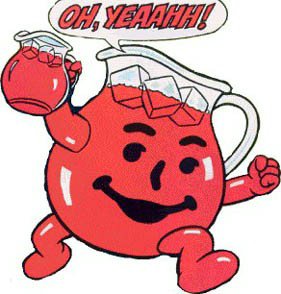 (* - yeah, they'll make a senior the backup if he's a walk-on or a recruit who would never have started even in the lower conferences. Otherwise, no - the record is incredibly clear).
This entry was posted in the following categories:
I Told You So
,
Sports