The right way to do solar PV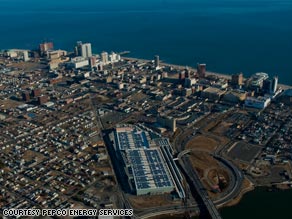 Atlantic City shows off exactly what I was talking about.
We've got a big Convention Center (not as big as theirs, but pretty darn big). Why not put Austin Energy-owned solar panels on that roof (and a couple others of similar size) instead of on the ground in Webberville where the only thing they cool is the dirt?
This entry was posted in the following categories:
Austin
,
Economics
,
I Told You So