My disingenuous sense is tingling
Allow me to present the SNAustin.org mayoral forum, with these humdingers:
1. This video shows you successful VMU projects and how nice their open spaces are and then says we need rules to make sure VMU developments provide enough open space. Wouldn't it be smarter to show some that didn't provide enough open space, if any such existed? Maybe they couldn't find any, because I can't think of any that do that bad a job.
Huh. So the VMU developers are already doing a good job providing a lot more public open space than, let's say, the typical residential or commercial areas in this part of town have done (where 'open space' is comprised of surface parking lots, driveways, swales, and huge front setbacks of St. Augustine grass - precisely none of it 'public'). Is it possible, just possible, that these folks aren't really "advocates for new urbanism", like the almost-all-the-same-folks-but-really-quite-different-no-trust-us RG4N? You know, the same folks who claimed to want a VMU development at Northcross but now say they're thrilled with a single-story Wal-Mart surrounded by acres of surface parking,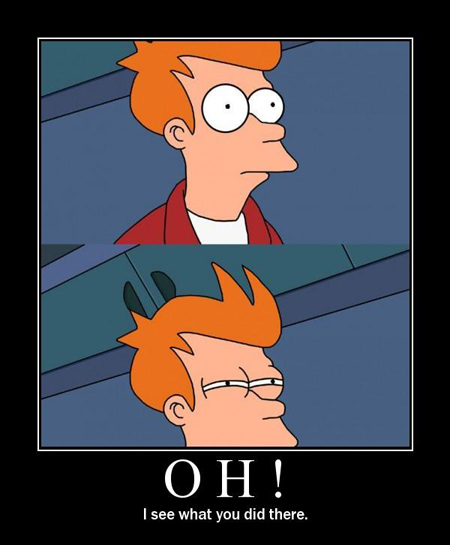 2. From this posting for the forum:
The neighborhoods - Allandale, Brentwood, Crestview, Highland, North Shoal Creek, and Wooten - have identified three priorities for discussion at the forum: code enforcement, minimum public open space in mixed use districts, and transportation policy with an emphasis on pedestrian, bicycle and transit connectivity.
Oh, so NOW they're concerned with "bicycle connectivity"?. That's swell. Allow me to suggest it's difficult to take you seriously given your failure to even address obliquely what happened the last time a clear and compelling interest in bicycle transportation conflicted with the desire of a few old coots to park their overflow cars on their side of the street. Resulting in some real cool "bicycle connectivity". As in, one of these days a bicyclist is going to end up connected with an automobile because you guys couldn't walk across the street to get to your fourth and fifth cars.
Or do your old pal M1EK a favor and just go ahead and ask them about Shoal Creek at the forum. That ought to be some fun.
Update: How could I have forgotten their other priority?
3. Code enforcement. Yes, now, only now, do these folks want to make the city respect the integrity of the city code. You know, the same code that clearly stated that Lincoln and Wal-Mart had the legal authority to build exactly what they wanted to build at Northcross? The code that so clearly stated those development rights that not one but two judges sent RG4N and ANA home crying with their tails between their legs? The code that was so obvious that the judge nearly made ANA pay Lincoln's legal bills when ANA foolishly tried to appeal? That code, the one you made the city waste a million or more dollars defending?
Oh yeah, that code. Well, now that Wal-Mart scaled back due to economics, I guess we can return to insisting that it must be defended at all costs, right?
This entry was posted in the following categories:
Austin
,
Bicycling in Austin
,
Republicans Hate Poor People
,
Republicans Hate Public Transportation
,
Republicans Hate The Environment
,
Subsidies to Suburban Sprawl
,
Texas Republicans Hate Cities
,
Urban Design
,
When Neighborhoods Go Bad