Bad transit news
(see update at bottom as of 3:00)
(both reposted from the twitter during a short time window here in the hospital before I dive back into work):
In the "I can't believe they're really this stupid" department, Capital Metro's MetroRail has won a stewardship award from Envision Central Texas. Yes, really. The plan whose lies about seeking federal funding and other overruns have resulted in the funneling of Austin infrastructure dollars to Leander and Cedar Park. The plan that prevents light rail from being built; the one that has been delayed for many many moons due to incompetence and flat-out lies; the plan that provides jack squat to residents of Austin who pay essentially all the bills; THAT plan just won a stewardship award. Really? REALLY?
What's next; a posthumous humanitarian award for Stalin or Hitler?
Second, Rapid [sic] Bus has been awarded some Federal money - but not the 80% requested, meaning that the project is going to be much harder to kill but is going to cost even more in local dollars.
An awful day for transit all-around. If you still held out any hope for urban rail in Austin, today kills most of that hope. Envision Central Texas, you've just won the first ever group award here. Nice show, today's Worst People In Austin.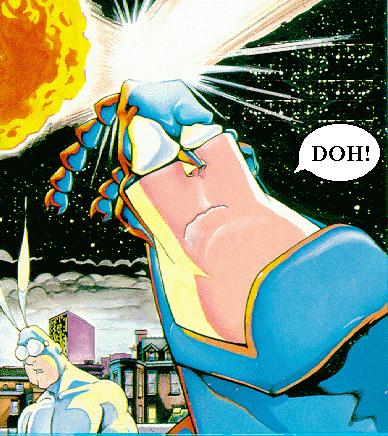 Some selected background reading for you from the archives:
Much much more, of course in the category archives, especially these two:
3:00 update: Got a message from somebody who was there that the Red Line was the only entrant (presumably in the category) which wasn't clear to me before (the ECT front page just lists 'finalists' with no information about categorization). Supposedly eyes were rolling in the audience. I think "no award" would have been the right choice, if there were no other entrants (also, surely dadnab could have been given an/another award in the category instead). The point here is that not only does the Red Line fail to move the ECT vision forward; it's actually preventing projects which could be moving said vision forward - for instance, if the Pfluger Bridge extension fails to get built because CM spent the money promised to the City of Austin on Red Line overruns/lies. You don't even have to go to hypothetical-but-now-precluded light rail to get there; just pay attention to what's going on right now.
We're still left with: (1), ECT thinks the Red Line somehow moves us forward; and (2) Rapid Bus is not only still going to happen, but require more local dollars - condemning the #1 urban rail corridor in this city to nothing more than useless bus service for essentially forever.
This entry was posted in the following categories:
2008 Light Rail
,
Austin
,
Don't Hurt Us Mr. Krusee, We'll Do Whatever You Want
,
Republicans Hate Poor People
,
Republicans Hate Public Transportation
,
Republicans Hate The Environment
,
Subsidies to Suburban Sprawl
,
Texas Republicans Hate Cities
,
Transit in Austin
,
Transportation
,
Worst Person In Austin