Cap Metro is lying to you - again.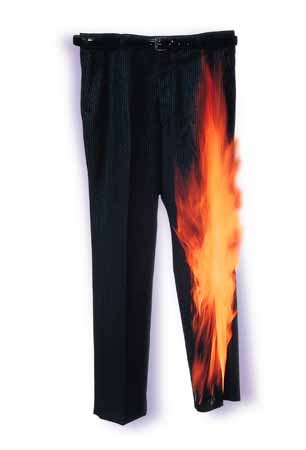 This time in an attempt to make excuses for the Red Line being such an unmitigated failure of execution.
First off, News 8 is the second media outlet to be completely fooled by this talking point being spread around to many media outlets as a talking point lately. I am also even more disappointed to see Mike Martinez fall for this load of crap.
"Comparatively, we're pretty much like the rest of the country. It takes time to build a rail system, but once you get it going, what we've seen in other cities is that it tends to expand in much more rapid pace," Austin Mayor Pro Tem and Capital Metro Board Member Mike Martinez said.

Martinez along with other council members and Mayor Lee Leffingwell all recently returned from a trip to Phoenix, Arizona, where they were able to look at Phoenix's $1-billion, 20-mile rail line that took 10 years to build.

Phoenix's line is light rail, not commuter rail. It is considerably similar to our 2000 proposal, as well as what Dallas, Houston, Portland, Salt Lake City, Denver, and Seattle have built. And, hello? You can't start a successful rail system with an awful starter line.
This talking point was more directly fed to a disappointingly credulous Lee Nichols in last week's Chronicle:
The total duration, he said, should be from 7.5 to 10.5 years, significantly longer than the four years attempted with MetroRail.
This, folks, is a lie - other rail starts that are commuter rail, not light rail, have NOT taken ten years to get running. What does take 7.5-10 years? Real light rail starts, you know, the ones that unlike commuter rail, require streets to be dug up, utilities moved, streets rebuilt in new configurations with brand new rails in them, and caternary wires hung up the entire length of the route.
Our commuter rail start here, the Red Line, which is not light rail, required no streets to be dug up and no utilities to be moved. The only section of street affected was a tiny chunk of 4th street. Our commuter rail start, the Red Line, which is not light rail, did not require caternary wires anywhere. Our commuter rail start, the Red Line, is just like Tri-Rail - in that it primarily runs new vehicles on existing tracks with real cheap stations - and Tri-Rail took just a handful of years to get up and running.
Tri-Rail began commuter service in South Florida on January 9, 1989, the first of the major commuter start-ups of the 1990s.

Formed in 1987 by the Florida Department of Transportation to provide temporary commuter rail service while construction crews widened Interstate 95 and the parallel Florida Turnpike, Tri-Rail outlasted its temporary status, adding more trains and stations in the process.

Yes, that's right, Tri-Rail took about 2 years to get trains rolling on existing track, just like ours, with minor signal upgrades, just like ours were supposed to be. They are a far more apt comparison for the Red Line than is the light rail line in Phoenix.
And as for those signals? The ONLY place Capital Metro gets a pass with me, and it's because I didn't even think of it, is there -- with Tri-Rail, the existing signals just needed to be augmented with additional crossing arms to stop stupid drivers from going around the lowered gates, because the existing freight service was medium-speed and frequent. The existing freight service on the Red Line was infrequent and very slow - so the signalling stuff really should have been thought of as a complete rebuild, but obviously wasn't.
Again, let's recap with a summary:
Work Item
Required for light rail?
Required for commuter rail?
Buying new trains
Yes
Yes
Digging up streets
Yes
No
Relocating utilities
Yes
No
Laying new rail in those streets
Yes
No
Reconstructing those streets (new lane configurations)
Yes
No
Brand new signals
Yes
Maybe
Federal oversight requirements
High
Low(*)
(* - oversight requirements: Because the Red Line didn't get federal funding (Capital Metro didn't even try), the amount of hoops they had to jump through compared to the typical light rail start, or even the typical commuter rail start with federal cost sharing, was much less).
This is, if anything, a bit more favorable than Capital Metro deserves. Left out of this table for lack of a good way to organize is the fact that the Red Line reused quite a bit of the planning from the 2000 light rail line, from the 1997 rail proposals (similar to today's Red Line), and other planning documents dating back decades. The implicit claim that planning for the Red Line started right before the election in 2004 is a lie.
PS to readers: this table is not an argument in favor of commuter rail on the grounds that it ought to be 'easy'. The problem with the Red Line is that it doesn't go where anybody wants to go - it doesn't matter, in the end, how easy or hard it was to get there, if the only place "there" is is a shuttle-bus.
This entry was posted in the following categories:
Austin
,
Don't Hurt Us Mr. Krusee, We'll Do Whatever You Want
,
PS: I am not a crackpot
,
Red Line Myths
,
Transit in Austin
,
Transportation