Epic MetroFail
This morning since I had jury duty, which starts quite late compared with my normal workday, I was able to stop at the MLK station to meet a Red Line train after dropping off the boys at their schools.
The 8:25 train arrived on time. Two of the four shuttle-buses arrived at the same time; the other two arrived shortly thereafter.
There were TWO PEOPLE that got off this train. TWO.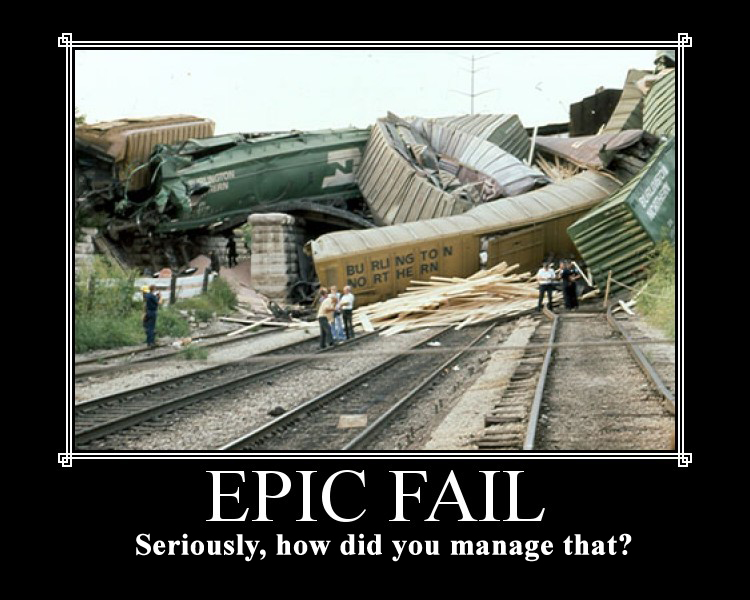 One was a woman with a bike; the other a man in a suit. For these two people, four shuttlebuses were deployed. (I think the woman just rode off on her bike, but didn't get a good view as I was leaving).
Want to know why the train was so crowded on Saturday and so empty today? It's really quite simple; I've been talking about it for six years now:
Most people will ride a train if the station on the other end is within a short walk of their office. Most people will not ride that same exact train if you expect them to ride a bus to get to their office from the train station.
I just sent this to the busriders-austin list in response to a post from our old friend Lyndon Henry:
This is, of course, a load of crap; those seriously interested in riding slow, unreliable, local bus service have ample opportunities at present to do so. In a city like ours where rail service doesn't previously exist and where parking isn't incredibly difficult or incredible expensive, a 'starter' line which relies on connections for anything more than a trivial amount of passenger distribution (at the work end of the trip) is always a failure. Always. As shown by the difference between this Saturday (people heading to the Pecan Street Festival, within a VERY SHORT walk of the train station; parking difficult and expensive: standing-room-only. Normal commute day; most offices requiring a shuttle-bus ride: hardly anybody riding the train).

In other words, do what successful light rail cities did - bring LIGHT rail trains right up the gut to within a short walk of major destinations, and lots of people will ride. Do what South Florida did; rely on shuttle-buses to distribute passengers who have shown through ample past experience that they aren't interested in slow, local, bus service? Failure.

I drove by the MLK station this morning on the way back to my house (got a late morning thanks to jury duty after that) and 2 people got off of the train that arrived at 8:25; one woman who had a bicycle, and one man in a suit who got on one of the four (FOUR) shuttlebuses that were there or arrived shortly thereafter.

This is worse performance than even I predicted ahead of time.

As for the other recent notes, Lyndon is at it again with claims that this is now a 'light railway' - despite being the same physical railway that carried nothing but freight for many years; despite still carrying that same freight at night now; despite the new passenger vehicles not being 'light' enough to be routed down Lamar and Guadalupe and Congress as a true light rail facility and vehicles would allow.

And, of course, there's this:


http://mdahmus.monkeysystems.com/blog/archives/000643.html

"Ambassador* Lyndon Henry , charged with helping people quickly buy fare cards at the two ticket vending machines (there had been fears people might miss trains because of stackups at the machines) had few customers to instruct. It was quiet and awkward; no one seemed to want to talk much about the situation*."

Your pal,
MD

This entry was posted in the following categories:
Austin
,
Don't Hurt Us Mr. Krusee, We'll Do Whatever You Want
,
I Told You So
,
Transit in Austin
,
Transportation