Will adding later morning runs help the Red Line?
We have now entered an exciting new phase of the Red Line Rescue Plan: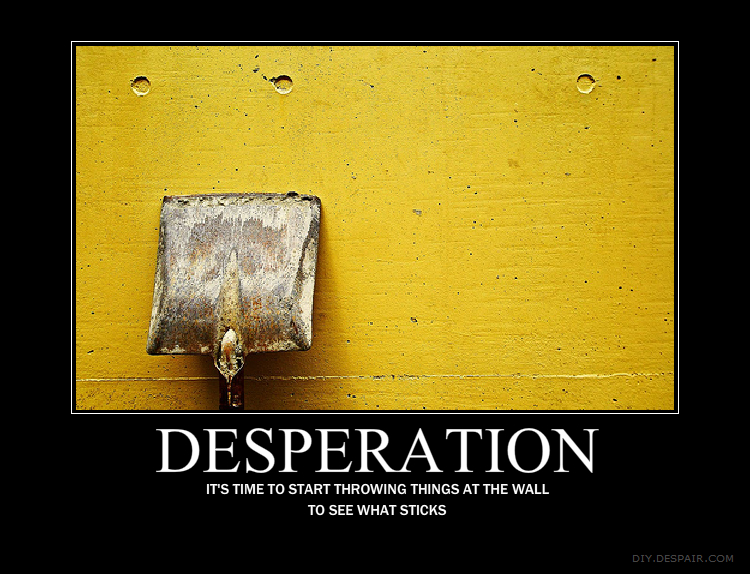 (thanks to reader @T_Starry for the posterized version).
I still have charts ready for a post about double-tracking, but that's a longer-term effort; in the meantime I'd better address this one.
At least some members of the public have complained trains began running on March 22 about the lack of service between 10 a.m. and 3 p.m., after 8 p.m. and on the weekends. Capital Metro officials say the midday service, aside from whatever ridership the runs might have, likely would increase morning and afternoon ridership as well. More potential commuters would be comfortable using the train, Hemingson said, if they knew they could catch a train back home early if need be.
Most of the other media coverage is even fluffier - uncritically accepting that additional runs will lead to many more passengers. But is it true? For instance, KVUE uncritically reports:
"The last train where I pick it up in Leander it leaves at 8 o'clock, so if I leave later than that it would be convenient if there was one that ran a little bit later coming into Austin," said Angie Hurtado, who rides the Red Line.

"It works out great for me in the morning but sometimes I work doubles, especially on the weekends, so it would be nice if they had some trains going on the weekends," said Philip Schroeder, who rides the Red Line.

So, let's see: KVUE's evidence of prospective non-trivial increased ridership with later trains comes from one person who already rides an earlier train and one person who already rides the train during the week but might also ride on the weekend. Anybody see anything wrong with this evidence?
The fact is that the only large population of potential commuters to Central Austin who would see any benefit out of later trains are UT students - and the Red Line doesn't have any stations where very many students live. The UT traffic we see now on the Red Line is almost completely faculty and staff - and almost all of those folks have to (or want to) get in by 9:00 (meaning the last train out of Leander is actually too late for them, not too early).
What about the theory that people are nervous they won't be able to take a train home in the middle of the day? Well, those same express buses that have more riders than the Red Line run all day - and in the middle of the day the freeways are unclogged; so they're even faster. I find it vanishingly unlikely that any more than a handful of people would start riding because of the possibility of an earlier trip home on a train versus the superior express bus.
What WILL adding these runs DEFINITELY do? It'll raise the operating cost of this service even higher - making the subsidy per passenger look even worse, and resulting in further cuts to bus service. In other words, even more screwing of Austin in favor of Leander (who at least pays Cap Metro taxes) and Cedar Park and Round Rock (who don't).
So, in conclusion: will adding a couple of later departures from Leander or Lakeline add a non-trivial boost to Red Line ridership?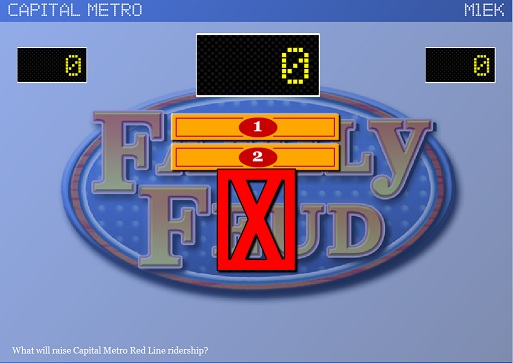 This entry was posted in the following categories:
Austin
,
Don't Hurt Us Mr. Krusee, We'll Do Whatever You Want
,
I Told You So
,
Red Line Myths
,
Transit in Austin
,
Transportation