Will Kramer Save The Red Line?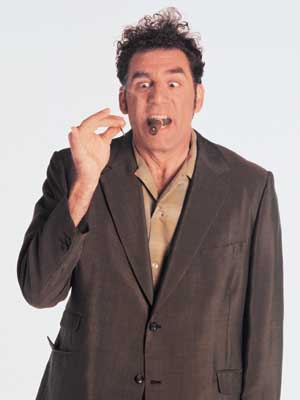 So. The Kramer shuttle. The next step from South Florida's playbook on how to rescue a commuter rail line that's foundering due to not going where anybody actually works. Is it gonna help?
Well, I can tell you one thing: Capital Metro still isn't putting themselves into the shoes of a prospective rider. Here's the map of the proposed service (click for bigger image):
So I worked at IBM for many years; including about two and a half at this campus in North Austin. During my first weekend here back in 1996, I walked down what is now the Red Line after an ice/snow storm to hit McDonald's with some friends who were likewise thrilled to go out for a walk in the 'snow'. I'm intimately familiar with the area, so I'm going to talk about IBM first and foremost, but similar issues will exist with the other employers being 'served' with this shuttle.
First, the current conditions: You have to walk a long ways on sub-par sidewalks to get up to the IBM complex from the rail station. We're talking about 0.4 miles to the closest IBM building (not Tivoli); and that's with tromping through some weeds. Definitely too far to do on a regular basis.
And the conditions for a worker who leaves their car at home? They're stuck eating at the cafeteria (which sucked); this isn't downtown where you can go to lunch or run errands on foot.
What about Capital Metro's shuttle? Well, IBM's the apparent first stop after leaving the station (good thing in the morning!) - which means the stop for IBM is only about a minute away from the station. That's much better, right? Of course, since this is a loop, first off in the morning means first on in the afternoon - meaning a much longer trip back to the station. Let's take a look at where the bus proposes to drop off: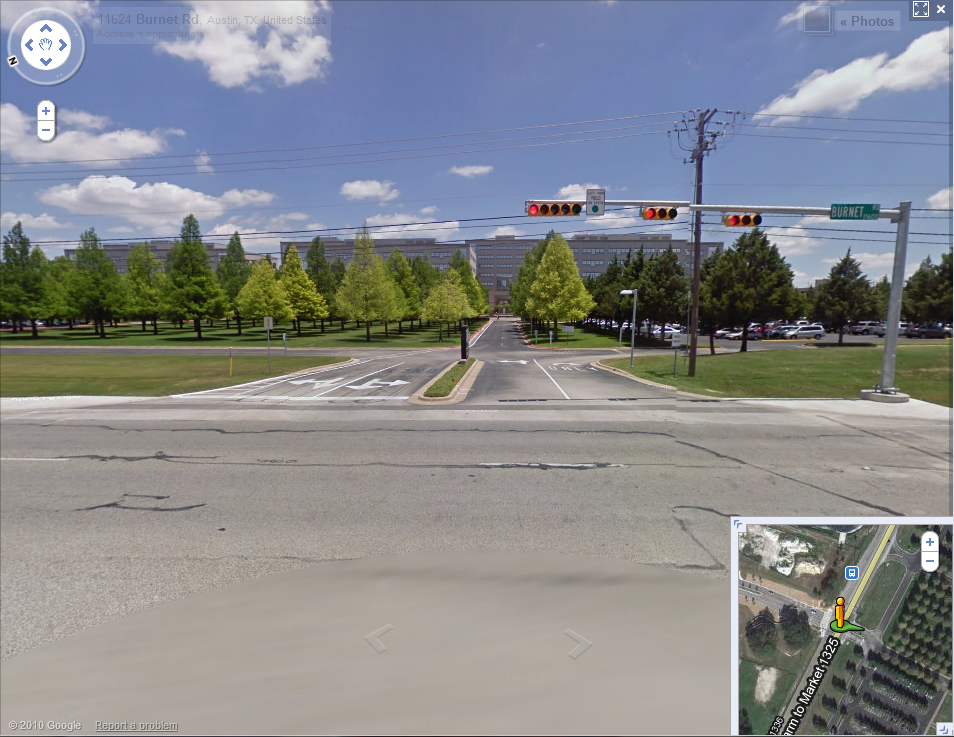 Still a tenth of a mile walk to the closest IBM building - about three times as far as the walk from the parking garage as it will be to most offices, if I remember correctly. Not enough to rule this thing out, but enough to think about.
What about the afternoon? So, we're expecting people to go out there and stand and wait for the shuttle to pick them back up, right? Let's look again at that streetview image: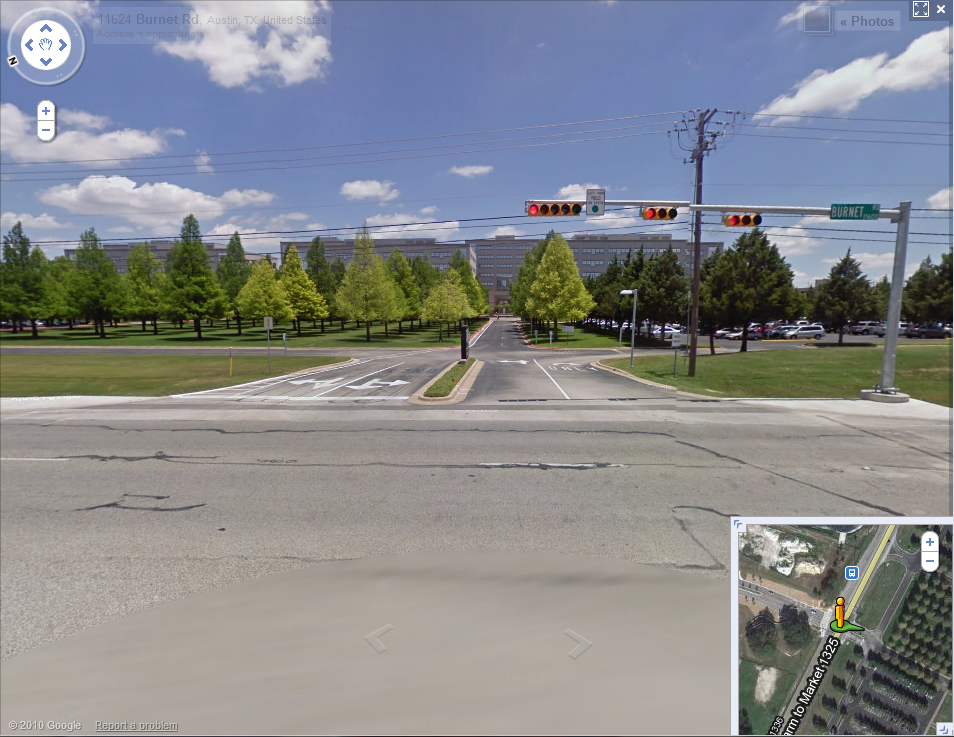 Does that look like a place somebody with a real job is going to stand for 10 or 15 minutes waiting for a shuttlebus?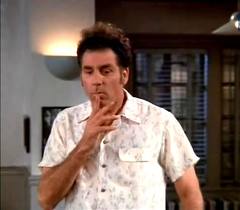 (not even if that guy is driving, I bet).
So why does Capital Metro think this is going to help? Once again, they have no conception at all of why people drive today and what it'll take to get them to take transit. People with real jobs in the suburbs where parking is free and easy will not, not in a thousand years, wait outside in the summer heat with no shade by the side of an awful 5-lane highway for 10 minutes just to ride a shuttle which is going to take another 15-30 minutes to go to the train station a half-mile away. If you think the typical (or even exceptional) high-tech employee who currently drives to work will willingly change to transit if this is what it takes to do it, you are dumber than a sack of hammers. Once you factor in the waiting time on Burnet and the shuttle trip back, this will actually be worse than the awful walk to the station they face today.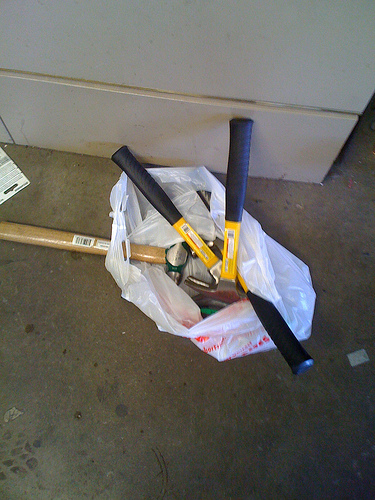 This development pattern, by the way, is why San Jose's light-rail line was so disappointing for so many years - it ran through a corridor like this one, where office parks were set back long distances from the road with huge surface parking lots separating them from the road/station and from each other. There's nothing you can do to serve a property like IBM well with transit until gas gets so expensive that everybody wants to ride the bus - routing the shuttle into IBM property would help IBMers but hurt everybody else and they're not going to give up the big surface lots in front anytime soon. So it's not that the shuttle sucks; it's that this whole part of town sucks - but the shuttle isn't going to do anything to help.
The same people now seeing some moderate benefit out of the Red Line will continue to be the only ones who can use this in this part of town: those who bike to/from the station. The other employers in the area have similar situations to IBM; even the Pickle employees don't pay for parking - and thus have little incentive for a long shuttle to/from their office just to take the Red Line. As for the Domain? Shoppers? Really? You really think people who shop at the Domain are going to ride a shuttlebus from the train station? And the employees are already getting there via the #3 and other existing routes (those few that don't drive).
Final conclusion: Will the new Kramer shuttle add a non-trivial number of riders to the Red Line?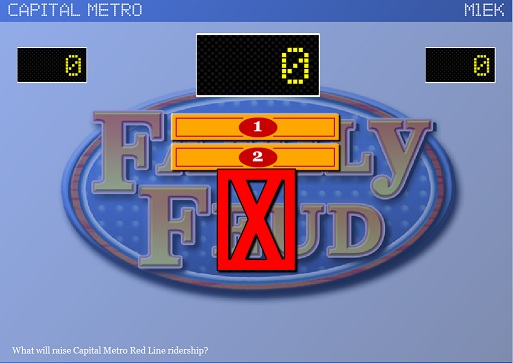 This entry was posted in the following categories:
Austin
,
Don't Hurt Us Mr. Krusee, We'll Do Whatever You Want
,
Red Line Myths
,
Transit in Austin
,
Transportation