Why oppose the Red Line now?
A quick cut/paste job, maximizing the bang for the minimal buck. Enjoy.
In response to my jibe about the urban rail advocates cheering the Red Line, a well-meaning comment was placed asking why I care about what the Red Line did and is doing, given that everybody knows it's just a spur. Here's what I just posted in reply:
I will endeavor to be as brief as possible, but it's frustrating how often I hear talk about beating a dead horse and then hear comments that make it clear I haven't beaten it enough.

1. Although the part of the Red Line from Lamar to the CC was envisioned as an eventual spur in the 2000 line, and you and I and everybody with a brain knows it SHOULD be just a spur, Capital Metro does not agree - and is not treating it as such - and neither, now, is the city. Both Capital Metro and our city council members on the board are championing increased amounts of money spent on the Red Line as what they consider the backbone for rail service in the region. You're engaged in wishful thinking on this one.

2. There's only one strong backbone for rail possible in this city - and the Red Line is squatting on half of it. The city's plan isn't a backbone either - it envisions too low speeds; way too much shared guideway; and is unambitious even in the long-range about going far enough out to make much difference. The city's plan is worth supporting because it's better than nothing - but it will never be capable of being the backbone that the 2000 plan was (which is why it's important to point out what the Red Line lost us).

3. The Red Line isn't just a done deal either - it's getting bigger and worse. Our city council members on Capital Metro's board just approved the mid-day expansion in service which is going to increase the operating subsidy on this route from its already monstrously high $30+/ride - and this will result in more cuts to bus service that more Capital Metro taxpayers actually use in favor of serving a few more people from Round Rock and Cedar Park that don't actually pay taxes.

4. If we're going to get the city's urban rail plan done, if it can even get passed, we need some of Capital Metro's money to do it - and they're going down a path where they're spending all of it on the Red Line. (This is why it's important to point out what the Red Line is currently losing us).

5. Even Dave Dobbs finally figured it out - in the middle of this very long piece on Light Rail Now: http://www.lightrailnow.org/news/n_aus_2010-04a.htm

"• In terms of fulfilling the long-range hope of inner-city rail transit supporters that the rail project could eventually develop into a reincarnation of the 2000 LRT concept, this became increasingly less likely, as CMTA's management and rail planning team seemed more and more to perceive "urban commuter rail" and "Rapid Bus" as ends in themselves, while any plans for LRT to serve the Lamar-Guadalupe corridor and the Core Area receded further and further from consideration."

(Dave took me to lunch in 2004 to try to get me not to oppose the Red Line, by the way - it'll take him a while longer to admit that I was right - that this killed light rail here - but he's clearly moving in that direction).

On civility
A response to a former friend on facebook:
Being 'civil', at least the definition used by some in response to yours truly, is how we got rolled by Mike Krusee in 2000 and 2004 and ended up with the Red Line, an 845 boardings/day disaster which has set back the cause of transportation in Austin for a generation. The hundred other strong rail advocates in this city put together have accomplished precisely nothing in getting Capital Metro to change by being nice (and maintaining access above all else).
Capital Metro is going to spend even more money starting in January, increasing the monstrous operating subsidy on this thing from its current figure of roughly $30/trip (huge compared to light rail around the country; doubly huge compared to buses), in the process eliminating far more useful bus routes, and spending money we will desperately need for urban rail (which, although nowhere near as good as the 2000 line would have been, would likely rack up around 20,000 boardings per day - a number the Red Line wouldn't reach running a train every minute all day long).
It may be time to rethink that definition of 'civil'. It may be more important to do the right thing than to remain friends with people who are doing the wrong thing.
Update on lack of updates
Very busy with new position at day job. Unlike most of the people who write or advocate on transportation, I have a non-transportation, non-government, job in the private sector; and it's now consuming all my possible time and then some. Turns out you get a lot more time to write in between builds than you do when writing planning documents. Who knew?
Not much to report on anyways. Ridership is back down, despite anectdotal reports to the contrary.
Despite that, we're going to start running even more trains to places almost nobody wants to go (shuttlebuses) - making the operating cost subsidy even more monstrously high; resulting in even more cuts to bus service that actual Capital Metro taxpayers actually use. Chris Riley and Mike Martinez have done absolutely nothing to get Capital Metro on the right track here. I am critically disappointed, especially in Chris.
My long-range plan is still what it was a month ago - move content to WordPress on my own domain to give my gracious host a long-deserved break; start building back story to refer to from new posts to make them easier to write (and the older ones easier to refer to without having to wade through current content which is no longer current).
In the meantime, it's difficult to get enthusiastic about crackplogging anyways - thanks to a couple of local sites which apparently think that even though people still call the damn thing light rail; people still think it can be expanded to serve the city's core; people still think it just needs better connections - that somehow I've been beating a dead horse. Or that Capital Metro would change their plans if I just eased up on them.
It doesn't help that local rail and downtown advocates keep sucking up to the people who got us into this mess. Every time I see one of these guys 'like' some irrelevant piece of news about the Red Line on facebook, l want to scream - you idiots; don't you realize that this thing is killing urban rail right this very minute? Where would you rather be able to take a train in ten years from your downtown condo - a cow pasture in Leander or the University of Texas? The middle of a huge parking lot a half-mile from Lakeline Mall or the Triangle? You can't have both; you'd better make up your damn mind.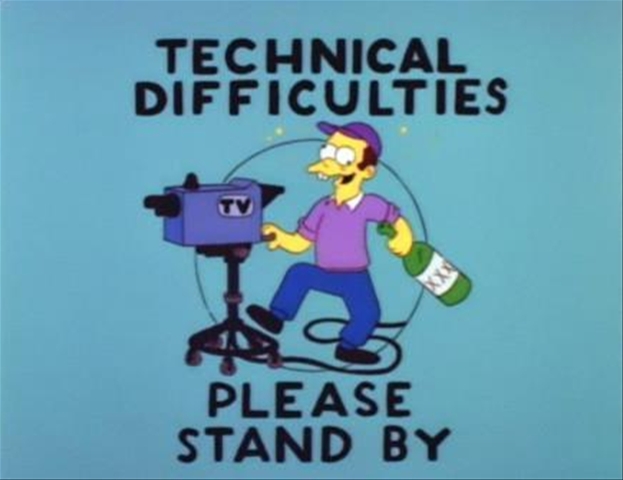 So there's where we are. I recommend you pay attention to the twitter for short comments on whatever's going on in the meantime.