Dear Lee Leffingwell And Rob Spillar
In yesterday's Chron article, you appear to have the wrong idea of what those of us who demand reserved guideway are concerned about.
This (somebody 'messing up the track'):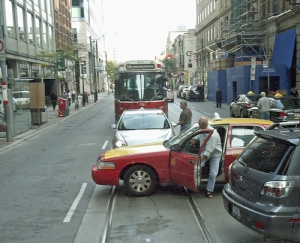 is a minor concern. It happens rarely.
This: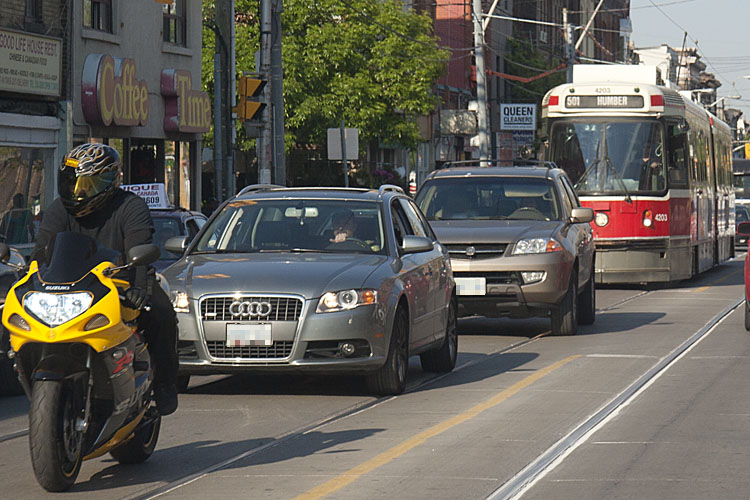 is a major concern. It will happen every single day, and will make the train slower and less reliable than the existing city buses on Congress.
Any questions?